Light Space & Time Online Art Gallery announces its 19th "Solo Art Series" Online Art Competition. The gallery will judge the Top 12 artists who have the most complete "Body of Work" to show. From that group of 12 artists, the gallery will award 4 monthly Solo Art Exhibitions and the next 8 artists will be awarded and featured in the gallery's Artist Showcase Section.
The first of the four Solo Art Exhibitions will begin on September 15, 2021, and each solo exhibition will run for approximately 30 days through to January 14, 2022. The Artist Showcase features will also begin on September 15, 2021, with one of the 8 artists being shown on the 1st and 15th of each month. The Artist Showcase content will be the artist's Solo Art Series entry package posted on the website and promoted in the gallery's social media networks.
The gallery invites online submission of 2D and 3D art (including photography and digital art) from artists around the world for possible selection as one of the Gallery's 4 Solo Art Exhibitions or 8 Artist Showcase Features.
The gallery is trying to identify and promote artists who have a complete "Body of Work" to show and it encourages artists regardless of where they reside to submit their best abstract and representational art. There is No Theme for this "Solo Art Series" Competition.
This LST Solo Art Series offers emerging artists the opportunity to showcase a full body of their artworks (from 10 to 25 images) in an individual month-long online solo art exhibition.
For guidance as to the type and quality of art that was featured in prior shows, view our prior shows at Solo Art Series Exhibition Archives. The Light Space & Time Online Art Gallery Website also contains several "How To" articles to assist artists with their entry preparation and entry materials (See Our Helpful Articles Below).
How to Write an Effective Artist's Biography
How to Write the Perfect Artist's Statement
Comparing an Artist's CV with an Artist's Biography
Do You Have a Body of Artwork to Show? – Part 1.
Do You Have a Body of Artwork to Show? – Part 2.
The 8 Artist Showcase artists (selected from the Solo Art Series Competition) will be promoted to over 350+ major news outlets, with inclusion on Google News & Bing News.
Important Dates for Participating Artists
| | | |
| --- | --- | --- |
| Solo Art Series Competition Opens | | July 13, 2021 |
| Deadline for Receiving Entries | | Sept. 05, 2021 |
| Results Emailed to Artists & Posted | | Sept. 12, 2021 |
| First Solo Art Exhibition Opens | | Sept. 15, 2021 |
| First Artist Showcase Feature Opens | | Sept. 15, 2021 |
Winning artists for each solo art exhibition will be promoted and circulated to over 550+ major News Outlets, Premium FOX, CBS, NBC, Affiliated Sites, Guaranteed inclusion on Google News & Bing News and Social Media Inclusion.
The winning images will be seen by an international audience of gallery directors, art collectors, and art consultants. News of each winning artist's participation is also emailed to the over 23,000+ subscribers. Those who subscribe to our newsletter bulletins include gallery owners, corporate art representatives, art collectors, and decision makers in the fine arts field.
The winning entries will be featured on the Light Space & Time Online Art Gallery website for one month and then remain in the gallery's Archives for 5 years.
Winning artists will have their art exhibition results posted and promoted on ArtWeek/ArtJobs. Artweek produces 800,000-page impressions per month, 280,000 website visitors per month and has 30,000 newsletter subscribers.
Winning artists will also have their art exhibition results posted and promoted on Art.Base.co. Art.Base produces 100,000 page views per month, 35,000 monthly unique visitors and has 10,000+ newsletter subscribers.
By having their work on the LST website, winning artists should increase exposure to their work, enhance their professional resume and create a high-quality backlink to their own website.
There will also be a video of the winning artists' artworks on the Light Space & Time YouTube Channel. The gallery's YouTube Channel has more than 126,000+ video views and thousands of shares. In addition, there will also be links back to the artists' website as part of this achievement package. Winning artists also receive a digital Award Certificate, Event Postcard, and Press Release for their art portfolio.
For a complete list of art exhibition promotions and benefits see our Benefits Page here.
The competitive process will encompass not only the quality and depth of the artist's artwork but will also include an evaluation of the overall presentation of the artist's biography and artist's statement as included in the entry package. The purpose of this competition from the gallery's point-of-view to judge the artists who have a complete "Body of Work" to show.
The requirement of a complete entry package creates an opportunity for the artist to craft and or to polish their current artist statement and artist biography.
Amateur or professional 2D and 3D artists (including photography) with or without prior group or solo art exhibition experience are encouraged to submit their entries to the Solo Art Series.
Artists may only be selected for a solo art exhibition once in a 12 month period. After 12 months, artists may again qualify for a solo art exhibition, but only with different body of work. Artists may qualify and be selected for an Artist Showcase more than once per year, but also only with a different body of work.
Any art that was previously entered and shown on the Light Space & Time website may also be entered for the Solo Art Series.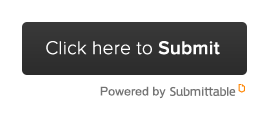 Light Space & Time Online Art Gallery is very pleased to announce that Bobbie Crews has been selected as one of the four winning artists of the gallery's recent 14th "Solo Art Series" Art Competition. Bobbie will now have a month-long solo art exhibition and she will be featured on the gallery's front page, in the Gallery's YouTube Channel, as well as in the "Solo Art Series" archive.
Bobbie is an award-winning artist based in Tennessee, USA. Bobbie will now be promoted by the gallery with an extensive public relations campaign.
For this solo exhibition, the Gallery will distribute, promote and circulate press releases to over 550+ major News Outlets, including Premium FOX, CBS, and NBC Affiliated Sites, with guaranteed inclusion on Google News & Bing News. The Gallery will also provide social media distribution through LST gallery's broad social media network.
In addition, as part of her award package, Bobbie will now be featured as a Light Space & Time – Artwork Archive promoted artist.
Bobbie's art will also be featured on the gallery's YouTube Channel and with an event postcard.
The "Solo Art Series" is a series of monthly solo art exhibitions for established artists who have a body of work to present to the public. Artist participants were asked to submit the following 3 components for the "Solo Art Series" competition: 1. Their art. 2. Their artist biography. 3. Their artist statement. These elements were evaluated and judged, which resulted in the selection of the artists who will be featured in individual month-long solo art exhibitions. This was the 12th "Solo Art Series" Art Competition that the gallery has conducted.
Below is Bobbie's Artist Biography, her Artist Statement, along with 25 of her images. We hope that you will take the time to read Bobbie's information and to take a look at her "Intimate Portraits of Automobiles" series of artwork.
Artist Biography:
Crews was born and raised in NW Ohio; lived for several years in Alaska, Germany and Kentucky; and shorter periods in North Carolina, Arizona, Alabama and Georgia. Knoxville, Tennessee is her current home of 30 years.
Her art has been inspired by connections to people and their experiences. Interpretations may be literal or abstract. Automotive art and design also serve as a metaphor for those connections. Working in many mediums, her current favorite is oil painting. She achieves great luminosity in her automotive painting by working in layers until the subject comes alive.
Crews' work has been exhibited in many group exhibitions and Concours d'Elegance automotive shows. Her work for domestic violence is on permanent exhibit at the Knoxville Family Justice Center. Important exhibitions include the Alice Sabatini Gallery of Art in Topeka, KS, Dow Museum of Science and Art in Midland, MI, the George Ohr-O'Keefe Museum of Art in Biloxi, MS, and the Coutts Museum of Art in El Dorado, KS. She's been featured in two PBS documentaries, and several print publications.
She is an exhibiting member of the Oil Painters of America, the Arts and Cultural Alliance of Knoxville and the Portrait Society of America. Crews was a self-taught artist earning her BFA in 2007. Her custom paintings are in private collections nationally and internationally.
Artist Statement:
The connections/energy we experience in each other and the world around us are echoed in my work. Light and color shimmer and bounce off the surfaces of chrome and painted metal in the reflections I choose to incorporate in my intimate paintings of automobiles. Realism becomes abstraction becomes realism. Machine becomes human becomes machine again. Where does it all start and where does it all end?
My work is influenced by John Singer Sargent and Andrew Wyeth among others, and my love for all things "Art Deco and Art Nouveau". Oil painting is my current favorite medium and I layer it many times over in order to achieve the depth and luminosity that brings my work to life, much like painting a portrait of a person.
Bobbie's website is: www.bobbiecrews.com