Light Space & Time Online Art Gallery announces their 12th Annual "Animals" Online Art Competition for the month of May 2022. 2D and 3D artists from around the world are called upon to make online submissions for possible inclusion into the Gallery's June 2022 online group exhibition.
The gallery encourages entries from artists (including photography & digital arts) regardless of where they reside to apply to this competition by submitting their best abstract or representational art.
The "Animals" theme will be the artist's interpretation and depiction of animal art. Animal subjects include any living organisms, mammals, birds, insects and any animals that may also live in water.
The deadline to apply to this art competition is May 27, 2022.
Here is a link to the "Animals" 2021 Online Art Exhibition in order to help artists see what type of art was accepted in the past. Please review our article post which explains the Judging Criteria for Our Juried Art Competitions in order to help you as a guide with your entry submissions.
Early Registration - Discounted Entry Fee
Lower entry fees are offered from the opening of the competition (10th of the month) until the 1st day of next month (May 1, 2022). The discounted entry fees are as follows; $12.00 for 1 to 2 entries and $22.00 for 3 to 5 entries. After that time, the entry fees revert to the gallery's normal entry fee amount or $14.00 for 1 to 2 entries and $24.00 for 3 to 5 entries until the deadline of the art competition.
Also, students (who are registered with Submittable and have an email extension of EDU) are able to receive additional lower entry fees for this competition. $10.00 for 1 to 2 entries and $20.00 for 3 to 5 entries. Entry fees are not refundable and and entrance does not guarantee acceptance.

Light Space & Time encourages entries from all 2D & 3D artists regardless of where they reside and regardless of their experience or education in the art field. A group exhibition of the top ten finalists will be held online at the Light Space & Time Online Art Gallery during the month of June 2022. Awards will be for top 10 places.
Important Dates For Participating Artists
| | | |
| --- | --- | --- |
| Art Competition Opens | | April 10, 2022 |
| Early Registration & Lower Fees End | | May 01, 2022 |
| Deadline for Receiving Entries | | May 27, 2022 |
| Results Emailed to Artists & Posted | | June 01, 2022 |
| Art Exhibition Opens | | June 01, 2022 |
| Online Art Exhibition Closes & Archived | | June 30, 2022 |
Winning artists (10 Overall Category Artists) of the 12th Annual "Animals" Art Exhibition will be promoted extensively by the gallery in the following manner:
The top 10 winning artists for this exhibition will be promoted and circulated to over 550+ major news outlets, including Premium News Outlets syndication. (ABC, CBS, CW, Fox & NBC affiliated broadcasting/station websites). With inclusion on Google News & Bing News.
Winning artists will have their art exhibition results posted and promoted on ArtJobs/Artweek.com. Artweek produces 800,000-page impressions per month, 280,000 website visitors per month and has 30,000 newsletter subscribers.
Winning artists will also have their art exhibition results posted and promoted on Art.Base.co. Art.Base produces 100,000 page views per month, 35,000 monthly unique visitors and has 10,000+ newsletter subscribers.
The Top 10 Overall Winning Artists will be featured individually and collectively on the gallery's Artwork Archive Page. Artwork Archive is a premier web-based software for visual artists. Manage your inventory, sales & contacts. Grow your art career and exhibit your art on Artwork Archive.
In addition to the above, the winning artists of this exhibition will receive extensive worldwide publicity in the form of email marketing, event announcements, and wide-spread social media marketing and promotion to make the art world aware of the artists' achievement.
There will also be a video of the winning artists' artworks on the Light Space & Time YouTube Channel. In addition, there will also be links back to the artists' website as part of this achievement package. Winning artists also receive a digital Award Certificate, digital Award Ribbon, digital Event Postcard, and Press Release for their art portfolio.
Artists provide us with your best art before the deadline.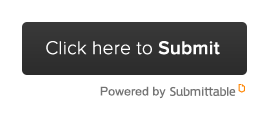 Since 2010 Light Space & Time Online Art Gallery has received, processed, and judged thousands of entries for our monthly themed online art competitions. The following are the six most common mistakes made by artists that we see when entering art competitions.
Artists should avoid making these common mistakes when entering juried art calls, art competitions, and art contests:
1. Not Understanding the Rules before Submitting Artwork
The art organization that is conducting their call for art has developed their competition rules in order to administer, process and judge the art in a thorough and systematic manner.
They have very good reasons why they want the submitted artwork to be labeled, sized and named in a certain way. The organization wants to identify and judge the best art for their competition. As an artist, always try to understand exactly what the organization wants from their entries and then conform to their entry process.
2. Not Understanding the Competition's Theme & Media
Understand what the group wants from the artist for this particular competition. If it says that they accept 2-dimensional art, do not submit 3-dimensional art or crafts. If it says no photography, do not expect the organization to provide you with an exception. There are many other venues and organizations who are conducting calls for your type of art.
If you have any questions or concerns about the theme or what is acceptable media, contact and discuss this with the organization's event staff. You can save yourself and the staff a lot of trouble, wasted time and effort by having your theme and media questions clarified.
3. Not Understanding Judging Criteria for the Art Contest
When entering art competitions and art contests, read and reread the theme, rules and judging criteria closely and thoroughly. If in the organization's Competition Prospectus these questions are not spelled out thoroughly or are omitted, then it is incumbent upon the artist to get these questions and points answered. When in doubt, call the organization and have them clarified.
If at that point, if the artist cannot honestly meet the competition rules and judging criteria, they should not waste their entry fees since they cannot conform to the competition's governing conditions.
4. Provide a Biography or Artist's Statement If Required
Many art organizations want an artist biography or an artist's statement as part of their entry package. Prior to entering an art competition, an artist should have both a bio and artist's statement prepared and ready to be distributed. No matter what the artist's experience or art education, if asked to provide these materials, artists should meet this requirement to the best of their ability.
Well-written biographies and statements can help an artist in being accepted into a show. The artist should have several different sized bios prepared and available to simplify this process.
5. Failure to Follow the Art Organization's Sizing Requirements
If the group asks for certain sized submissions in terms of pixels or inches, this should be followed. There is no excuse not to have the art sized properly as there are many free art editing programs available online. (Among others, Microsoft's Paint Program can be used for this purpose).
Artists should always follow the size, resolution and quality settings that the organization requests. The main reason for this requirement is to standardize the judging process and if all of the entries are the same size (longest side of the image) and same resolution, it will help the jury judge and make decisions about the art.
6. Failure to Provide the Best Quality Images
There are many times that art organizations will choose one person's art over another person's because the quality of the image submitted was poor. When paintings are photographed or scanned for presentation purposes, the image may be poorly cropped (showing part of the mat or frame), turn out too dark or too light or the colors or contrast may be out of balance.
The artist should present their work to the gallery and jurors as if they were trying to sell their art to them in person. You only get one chance to impress the juror and this is not the time to get sloppy with your art submission.
There is a reason why they call it a "competition" and as an artist, you are competing with all of the other submitters for a limited number of places in that organization's art exhibition.
Make sure your art is prepared and submitted in the way in which that organization wants your art presented. Do not give them a reason to reject your art by either not following the rules or by not providing them with art that is gallery worthy.